How can a WMS be used for your Micro-Fulfillment Center?

Victoria Cárdenas
Feb 21, 2023 10:30:00 AM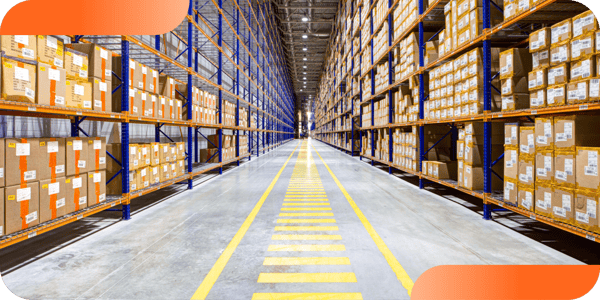 No sooner said than done, the market has changed. After the pandemic, nothing is the same anymore. Many industries have had to adapt to the new demands of consumers with a culture of support, flexibility, and visibility. All this can be achieved if the warehouse logistics operation runs in a controlled and efficient way. Years ago, products were delivered in an average of 9 to 10 days. However, today some formats allow the producer to do an immediate delivery. Such are the cases of companies like Amazon and Mercado Libre.
Consumers today are looking for a fast, free, and frictionless method to receive their products. And the market must seek to respect the promises made to consumers. There is a variable called OTIF (on time in full), meaning that the product was delivered at the right time and in the right conditions. So, it is essential to make any delivery process more efficient.
We know how the traditional supply channel works. We have large warehouses and distribution centers that fulfill orders to other kinds of branches, points of sale, and different secondary warehouses. This new trend and the participation of e-commerce have pushed us to bring inventory closer to the consumer. This can all be done through picking centers, dark stores, and micro-logistic centers.
Do you know what micro-logistic centers are?
Micro-logistic centers are these facilities developed close to the city to fulfill the delivery in time and place, reducing the distance between inventory and the final consumer. The difference between each micro-logistic center lies in their purpose, infrastructure, and level of investment.
These multiple new stores, micro logistics centers, and secondary warehouses have been created with different dynamics to adapt and cover all the latest consumer expectations.
The different types of Micro-Logistic Centers are:
Retailers: they are located in stores with a full assortment of SKUs. They have the option of immediate delivery and do not have any automation.

MFC in-store: they have a partial assortment and automated processes. It has a greater investment than the other micro-logistics centers.

Urban Warehousing: these centers have temporary locations and do not have automation.

MFC (Dark Store) with multi-tenants: they are located within the city with a larger assortment. It is primarily automated, and its investment is high since it takes 4 to 6 months to build.

CFS (Customer Fulfillment Centers): these are located outside the city with a complete assortment, and their delivery differs between 2 to 5 days. Its construction takes more than two years with a high investment.
Today several companies have these facilities. Among the most recognized brands with MFCs are Walmart, Albertsons, Kroger, Pepsico, HEB, Amazon, and Apple, among others.
How can Adaptive Fulfillment and Warehousing (AFW) help you in your warehouse?
If you have any of these secondary warehouses or stores, then the Adaptive Fulfillment and Warehousing (AFW) solution is for you. On one hand, it works with the same functionalities as the conventional WMS we know. On the other hand, its purpose consists on bringing the logistics arm of your operation closer to the customer and end consumer. Long story short, it's functionally optimized to achieve the "OTIF" for curved side pick-up, BOPIS, same-day delivery, and next-day delivery. It's the best tool for a dynamic and agile operation with multiple inventory locations.
What makes AFW different from a conventional WMS?
Here are AFW's essential differentiators:
Improvement in the time the order is delivered and how it's delivered.

Easy training. The AFW has an interface so easy to use that anyone who has used Facebook will be able to learn from it and how to use it without additional training. This will reduce the learning curve for all the logistic operators involved.

The solution's implementation duration is reduced to a minimum of 6 weeks rather than the 10-month average of other WMS. You could be capable of rolling 20 stores out in only two weeks.

It has a prioritization algorithm, quick shipping, and no need for WIFI access. It can be used on cell phones and with its network.



Now that you know the different technologies available for a specific warehouse size and complexity do not hesitate to contact our experts for detailed advice and a demo.
Follow us on LinkedIn to stay informed!

I have a degree in Environmental Engineering with a specialization in energy and nuclear systems from Universidad Anahuac Norte. I have four years of experience in sales and two years of experience in logistics processes and operations. I am currently the strategic account executive at Netlogistik USA supporting in lead generation, marketing and public relations.